Welcome to
Nizam Institute of Pharmacy.
Nizam Institute of Pharmacy (NIP) is established in the year 2005-06, managed by UMMULQURA EDUCATION SOCIETY, under the esteemed chairmanship of Mr. MOHAMMED JAFFER, a patron, renowned educationist with the noble aim to impart Quality Education in Pharmaceutical sciences. He has established several educational institutions under the society. He is also a part of different educational establishments in the city. Nizam institute of Pharmacy is one of the best pharmacy colleges in Hyderabad, under the affiliation of JNTU, Hyderabad & approved by PCI & AICTE.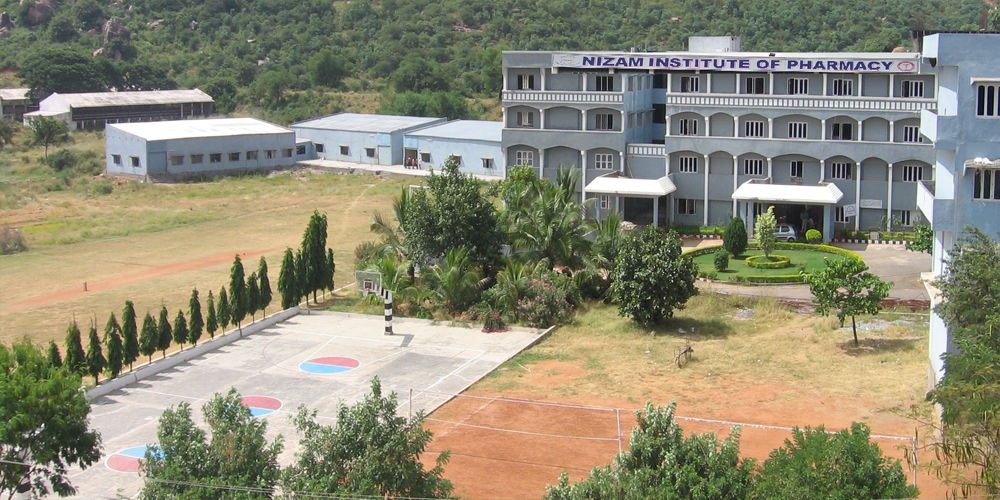 Nizam institute of Pharmacy has been nurturing grounds for Pharmacy professionals since from the day one and proved itself as a career developing centre for many Pharma professionals.
The college is located in Deshmukhi village near Ramoji film city, Hyderabad. The campus is spread over on 18 acres of land in a natural habitat. Deshmukhi village (Yadadri Dist) is well connected with the RTC buses. The college also runs buses covering almost all the areas of the city. Read more